Our prediction for this match:
The Serbians will visit France for a friendly game in preparation for EURO 2016. For Serbia the qualification to the tournament turned out to be a disaster. After the Albania incident Serbia is in bottom of the table with a minus 2 points in total. France can be seen as a outsider for the EURO 2016. Despite their bad results in friendly matches the France squad contains a perfect mix of big talents and experienced players which all play in big European teams. France will have no problem with Serbia in Stade Bordeaux-Atlantique and will have to show why they are a title candidate in their own country.
Highlighted Player (Karim Benzema):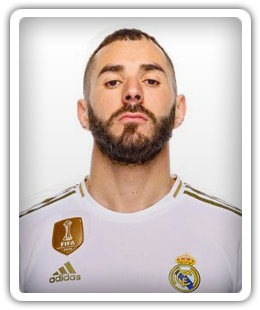 Striker Karim Benzema came through his youth club Bron Terraillon in Olympique Lyon were he went through all the youth teams.
On January 15, 2005 Benzema made his debut for the first team of Lyon that season but did not have much playing time. In the 2007-2008 season he was indeed a permanent fixture in the team and he got his break . He grew that season right into a crowd favorite and clubs like Arsenal, Juventus, Manchester United, Real Madrid and AC Milan showed interest in him.
Benzema in 2008 (like 2005, 2006, and 2007) was in the champions with Olympique Lyon and had no interest in leaving France. In 2008, Karim was named best French footballer.
Now Trending Football Predictions