Our prediction for this match:
The South American country Argentina meets the Central American nation Guatemala in this friendly at the Los Angeles Memorial Coliseum in Los Angeles. The two nations have only played two games against each other, drawing the first one in 1990 and Argentina winning the last one in 2013. Argentina have had a disappointing World Cup going home after the round of 16 defeat against France. Amidst reports that Lionel Messi, their best player, is once again retiring from international duty, the Argentinians will look to consolidate and look towards Copa America in 2019. The Guatemalans will want to perform well and try to get something out of this match. They haven't played many games in the last couple of years but they are unbeaten since they were humiliated at home by Armenia. losing 7:1. Argentina will field some new players and look for a comfortable win to turn a new leaf after Russia.
Highlighted Player (Gonzalo Higuain):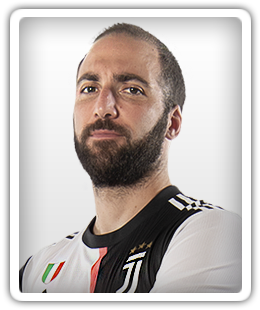 Widely regarded as one of the most talented strikers of his generation, Argentina's Gonzalo Higuain started his career with River Plate. A transfer to Real Madrid for €12 million in 2007 catapulted him to the top league. His six years at Madrid was capped with three La Liga titles and 107 goals in 190 appearances.
Higuain became a crowd favorite at the Santiago Bernabeu and there was wide spread resentment among supporters over his transfer to Italian club Napoli in 2013 for a reported €40 million. Although he wasn't able to win the Serie A, he carried the hopes of Napoli in 2015-16 and equaled 87-year-old record of 36 goals in a top-flight season.
Higuain or El Pipita as he is fondly called has also been a regular with his country having represented Argentina at two FIFA World Cups and as many Copa America tournaments. Higuain has a great eye for the goal and his goal scoring record bears a testament to this.
Highlighted Team (Argentina):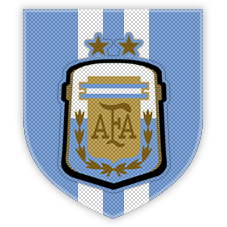 Members of the CONMEBOL confederation Argentina national team are headed by coach Gerardo Martino and are considered one of the most nations in footballing world. Renowned for their attacking powers and defensive discipline Argentina have been playing their international matches since 1901 and their first ever competitive victory over Uruguay 3-2.
Commonly referred to as La Seleccion, Argentina are top of the FIFA World ranking, but their most recent records have been below par with the team last winning a major trophy in 1993. Two-time World Cup winners have lost the 2014 final to Germany coming agonizingly close to the crown they last won in 1986. Javier Zanetti is the most capped player with 143 matches to his name while Javier Mascherano and Lionel Messi with 124 and 108 respectively are the current team members with most games to their name.
Barcelona star Lionel Messi is six goals short behind Gabriel Batistuta who is the team's top scorer with 56 goals he scored playing for La Seleccion from 1991 to 2002.
Now Trending Football Predictions