Our prediction for this match:
In the 34 matches Austria and Sweden played against each other, Austria has a better record winning half of those match. Sweden have 11 wins to their name. Last time they faced off was in the qualifying stage for Euro 2016 where Austria drew at home but beat Sweden away 4:1. Both teams are in League 2 in the League of Nations. Sweden will compete with Russia and Turkey and Austria with Bosnia & Herzegovina and Northern Ireland. Austria has better form over their last 10 matches, winning seven of them, drawing one and losing two games, including the last match they played which they lost 3:0 to Brazil at home. Sweden played in the World Cup in Russia and have made it all the way to the quarter-finals before they lost to England. It will be a close game at the Generali Arena in Vienna, possibly ending with a draw.
Highlighted Player (Veli Kavlak):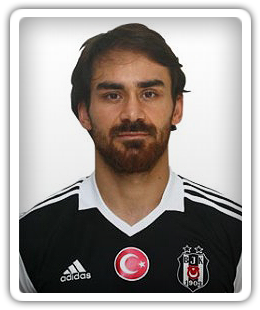 Veli Kavlak is an Austrian international midfielder playing for Turkish giants Besiktas since 2011. Kavlak began his professional career at Rapid Wien where he spent seven years before his move to Turkey. A defensive box-to-box midfielder, Veli Kavlak is renowned for his tireless running and endless stamina.
Most often deployed at the holding role, Kavlak is a hardworking leader to his team. During most recent times his career has been plagued by numerous injuries which have prevented him from playing his usual role for the Turkish giants. Former Rapid midfielder has endured a difficult season marked by a recurring shoulder problem which kept him out of action for the most part of the campaign.
Fitness issues continued in the 2016-17 season forcing Kavlak under the knife for the fifth time in two years. His club notoriously decided to freeze Kavlak's contract, which means that the 29-year-old midfielder is heading into the new Champions League season without his monthly payments.
Highlighted Team (Sweden):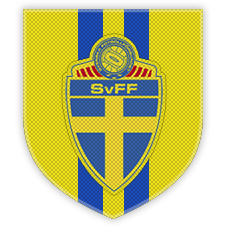 Sweden are the most successful Nordic side on international stage having been present at major competitions since 1934. Blagult missed out on the 1952 World Cup trophy on home soil as they were beaten by star-studded Brazil side, while they finished in third place at the 1950 and 1994 tournaments, and finishing fourth on their second appearance in 1938.
As far as their European Championship record is concerned, Sweden also achieved their best result in front of home fans, reaching the last four in 1992, and they have since reached the quarter-finals at Euro 1994 in Portugal.
Anders Svensson and Thomas Ravelli are team's most capped players with over 140 appearances each, but it is strikers Henrik Larsson and Zlatan Ibrahimovic that will go down as the most famous Swedish footballers in history. The later also leads the goalscoring charts with over 60 strikes for the national team and he is widely regarded as one of the most colourful characters, not only in Scandinavia, but in world football.
Now Trending Football Predictions