Our prediction for this Primera Division match:
Deportivo La Coruna will host the 18th round of the Primera Division in the Riazor Stadium against Villarreal. Both teams are known by their attractive and risky style of play this season. After a couple of difficult seasons Deportivo La Coruna is in the race for a ticket to the Europa League / Champions League. Villarreal on the other hand is showing to be a strong team which contains quality and has the ability to perform very consistent in the Primera Division. Previous confrontations between Villarreal and Deportivo La Coruna show that both teams are very equal to each other. Deportivo La Coruna playing at home in it's current form should be able to set a good result. We predict Deportivo La Coruna to beat Villarreal with a minimum difference: 2-1. Manager Victor Ruiz will stay in the race to finish top 4 with his Deportivo La Coruna.
Highlighted Team (Deportivo La Coruna):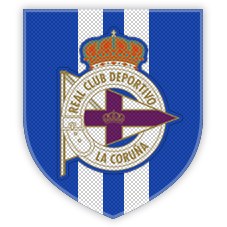 Real Deportivo La Coruna (also known as Depor) is a Spanish football club founded in 1906 and is currently playing in the Primera Division. The Galician club hosts it's home games in Estadio Municipal de Riazor in A Coruna. The stadium holds a capacity for 35 000 football fans. The club clolors are Blue and White.
The biggest rival of the club from A Coruna is Celta de Vigo which is a football club from the same region. The Manuel Pablo incident in 2001 shows how big the rivalry is between both Galician teams.In the last years Deportivo la Coruna is playing in different divisions in Spain.
In 1974/75 the club played in the Tercera Division. Since 1992 the club had it's glory times with winning the league title in 2000. The Copa del Rey in 1995 and 2002. And the semi finals of the Champions League in 2004. Important players in the history of Deportivo La Coruna are: Makaay, Mauro Silva, Rivaldo and Bebeto.
Now Trending Football Predictions