Our prediction for this Serie A match:
On Sunday afternoon Sassuolo will travel towards Naples for the confrontation with leader in the Italian Serie A Napoli. Sassuolo is one of the biggest surprises this season beating Inter Milan in their last match 0-1 and being placed 6th on the table and having only 7 points less than Fiorentina which is currently placed top 4 which will be rewarded with a ticket to the Champions League next season. Napoli is currently placed first on the table having 2 points more than runner up Juventus and can feel the Old Lady's breathe; Napoli managed to beat Frosinone easily in their last game 1-5. Sassuolo managed to beat Napoli in their first confrontation this season. We predict Napoli to have a tough afternoon with Sassuolo but should be able to keep the 3 points at home; 2-1.
Highlighted Player (Marek Hamsik):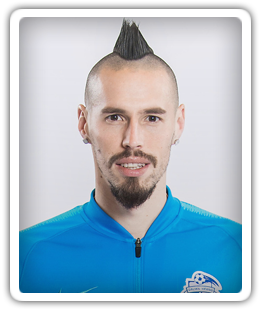 Marek Hamsik is a Slovakian football player born on 27th of July 1987 in Banska Bystrica. Hamsik strated his football career playing for Slovan Bratislava where he made his debut in 2004. After 4 games he got transferred to Brescia where he played for more than 64 games.
In season 2007/2008 Hamsik signed a contract at Napoli which paid Brescia approximately 5.5 million euro. Hamsik made his debut for the Slovakian national team in February 2007 and participated in the World Cup 2010 in South Africa.Hamsik is a offensive midfielder which is known for his impressive vision.
Hamsik was part of the Napoli team that managed to became runner up and reach to the Champions League. With Edison Cavani and Ezequiel Lavezzi Napoli was a feared team. Hamsik won the Coppa Italia twice in 2011/2012 and in 2013/2014 with Napoli. In the season 2009, 2010, 2013 and 2014 Hamsik was rewarded as the best Slovakian football player of the year.
Highlighted Team (Napoli):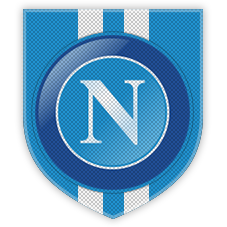 SSC Napoli is an Italian football club from the city of Naples which is playing currently in the Serie A. The club was founded officially in 1926 but the history from Napoli reaches back to 1904 with the club Naples Foot-Ball & Cricket Club that fused with Internazionale Napoli and was called FBC Internaples.
After 4 seasons the club changed its name to SSC Napoli (Societa Sportiva Calcio).
In the end of the eighties Napoli had the biggest success in the club history with the Argentinian legend Diego Maradona. Diego Maradona was able to win the league title twice, the national cup and the UEFA cup. The moment Maradona left the club Napoli got into big financial trouble.
In 2004 the local club was bankrupt. Despite the help of financial investors the club got regulated to the Serie C. After 6 years of playing in lower divisions Napoli managed to get back in the Serie A in season 2007/2008. Famous players that played for the club from Naples are: Maradona, Zola, Cavani, Blanc, Di Canio, Cannavaro.
Now Trending Football Predictions